Augmented Reality, the Real Driver of the Automobile Industry?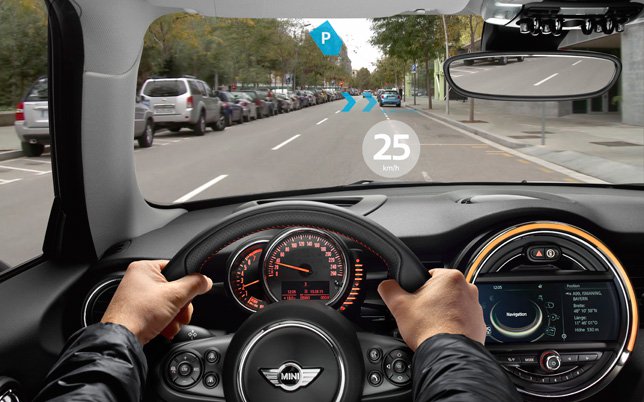 Augmented reality has taken the driver's seat in the car industry. Dating back as far as 2008, when MINI created a 3-D advertisement - giving viewers added value with a full walk around of the car. The car industry has since adopted augmented reality for a variety of purposes.
By using spatial augmented reality in its research and development phase, Volkswagen analyses components of vehicle design models immediately - saving time and product development costs. We saw BMW allowing customers to view their hybrid and electric 'i' cars with augmented reality technology which was a nootropics dosages http://getzonedup.com world first for car dealerships.
Some automobile manufacturers such use augmented reality to give drivers information such as vehicle speed and navigation directions, at the base of the windshield within the driver's view.  This can be very helpful in instances where a drivers finds themselves in a location with overwhelming amounts of traffic, the driver doesn't need to look away from the road.
Audi saw an increase in sales and leads due to their digital car showroom. Visitors are able to experience the Audi range in a way never before seen. Although it seems it will remain a concept, Toyota found what is seen as a safe way to use augmented reality. Their "Window to the World" concept encourages passengers - children especially to interact with the environment as the vehicle moves.
While some may oppose the use of AR, question its safety and practicality in cars. The reality is whether we like it or not augmented reality is seemingly becoming http://www.buyvaliumonline.com/ the drivers' reality.  Most automobile manufacturers are gearing up to make their projections production-ready.